Things To Do In Fayetteville NC
What to do in Fayetteville NC? Is this your question? Fayetteville is recognized as America's most pro-military town, and with many monuments and museums, there are so many things you can do here.
Apart from being a military sanctuary community, Fayetteville is a modern town with fine dining restaurants, live music nights, art galleries, trails, parks, playgrounds, and many other attractions.
Let's look at some of the things you can do in Fayetteville, NC.
1. Visiting the Airborne and Special Operations museum
At the center of Fayetteville, this museum was specifically built to honor airborne and special operations heroes. There are uniforms and equipment, life-size dioramas, exhibits, and audio and visual displays that will guide you through the history from 1940 to the current date.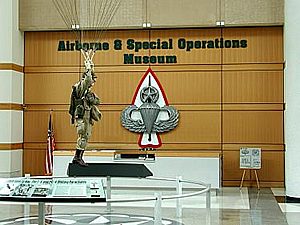 You will not need someone to guide you as things are arranged in a way that they are self-explanatory. Also, there is a beautiful garden, iconic for the Mike statue, and a walkway that is lined with flags.
2. Exploring Cape Fear Historical Complex
If you want to learn about the history of Southern North Carolina, this is the place to visit. Here you will find a building with enough exhibits to help you explore the history for the past 400 years.
The exhibits will be about European settlements, Native Americans, civil war, slavery and other interesting subjects about the history of Southern North Carolina.
3. Cycle along Cape Fear River trail
Do you like cycling, walking or jogging? Then you should make sure you visit the Cape Fear River trail when in Fayetteville. This is an 8.5 kilometers long path that offers you a spectacular view of the river. There are benches and tables along the way to give you resting places when tired.
4. Cape Fear Botanical garden
This garden offers you a chance to experience natural beauty at its best. You will experience species of aquatic and native plants, majestic oaks, wildflowers, and other attractive plants. You will also experience some birds and animals that are attracted to flowers.
5. Visit Westover recreation center
After you are tired of moving, you can go and relax at Westover recreation center. It has a pool and a gym room at the center. Around the pool, there are umbrellas and tables to relax on while you enjoy your favorite drink. However, this center is more favorable to adults, and you should visit it with your partner.
6. Taste local products at Gillis Hill farm
At this farm, you will taste the local products and learn more about the history of Fayetteville. The farm has been operating since 1700, making it the best place to learn about historical agricultural products. They grow a wide range of products including soybeans, cotton, tobacco, vegetables, corn and even trees.
7. Visiting the Market House
Market house was built back in 1832. It has a unique architectural design making it one of the unique attractions that many people enjoy visiting. This house was used as a market place where people would buy household goods, but currently, it's just a tourist attraction site.
Conclusion If you love adventure, there are many things to do in Fayetteville NC. You will experience both historic sites and modern facilities, making your trip memorable.