CARPET CLEANING RAEFORD
AC Duct Cleaning Raeford




Best Carpet Cleaning Raeford
Remove Pet Stains 
From Your Raeford Carpets
.
Total Clean Carpet Care is #1 for carpet cleaning Raeford, NC and throughout Cumberland County. If you're looking for a fast, reliable carpet cleaner, that has fair prices, call Butch and Richard Gillis. Our business is licensed, insured, and we are locally owned. Emergency carpet cleaning services are also available. When Total Clean Carpet Care is cleaning your carpets in Raeford all our work is guaranteed. From delicate oriental rugs to complex insurance claims, don't hesitate to utilize our expertise in removing all kinds of stains including hard to remove pet stains. Carpet cleaning Raeford NC is our specialty but we can do more for you. From stripping/waxing tile, to grout cleaning, Air Duct Cleaning and more, Total Clean Carpet Care will make sure your home is as clean as can be! See what we can do for you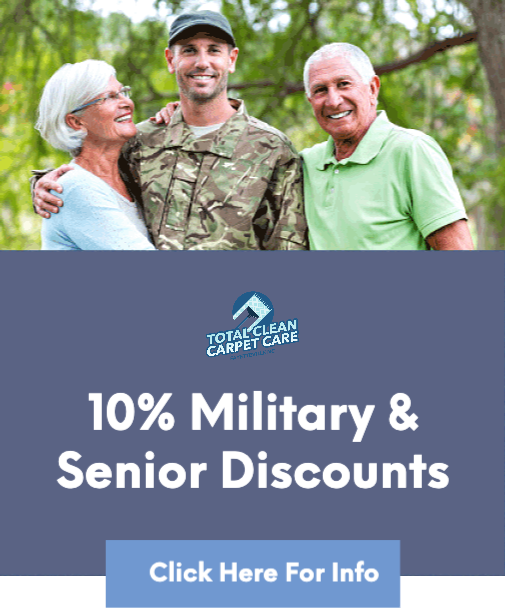 Our Raeford Cleaning Service Includes:
Carpet Shampooing
Water Extraction
Tile And Grout Cleaning
Wood Floor Cleaning
Floor Waxing
Interior Cleaning
Odor Removal
Pet Deodorization
Carpet Removal
Carpet Repair
Pet Stain Removal
Area Rug Cleaned
Proper Carpet Care
We are not just a Raeford carpet cleaning company. Although carpet care is definitely our specialty we can do more for you. From odor removal to floor waxing and AC Duct Cleaning, Total Clean Carpet Care will make sure your home is as clean as can be!
Vacuuming alone doesn't eliminate all of the outside pollen, and substances that we often track in on our shoes. Renting bulky carpet cleaners from your local grocery store can also be a hassle, and not as effective as you may think. We make sure that our cleaning tools are kept in top working condition so that your carpet gets clean the first time! We also understand some carpet care services in Raeford can be pretty pricey, which is why we offer 10% off to New Clients, Seniors and Military!