Fayetteville Carpet Cleaning Experts
Professional Carpet Cleaning Service Near Me.
Pet Stain Removal Is Our Company's Specialty.
Top Rated Rug Cleaner In Fayettevillle And Cumberland County.


Same Day Carpet Cleaning Available
As much as you have invested in and cared for your carpeting over the years, you may be taking it for granted. Years of your feet walking over it, your children playing on it and your pets unknowingly destroying it will eventually take its toll, and it will most likely be an expensive one – especially if your carpeting is of high quality. Total Clean Carpet Care offers the best carpet cleaning services in the area.
If you need your carpets as spotless as they day there were installed, our cleaning professionals have the skill and tools needed to bring back that clear, clean look back. Professional and affordable carpet cleaning can be hard to come by. With Total Clean Carpet Care, you can be rest assured that no job is too big or too small for us to handle. We use only the highest quality, pet-friendly cleaning products; so don't waste thousands of dollars installing new carpet when Total Clean Carpet Care can restore even the dirtiest carpet to new condition! Your carpet is as important as any décor in your home or business, so why not treat it as such?
Air Duct Cleaning Service In Fayetteville NC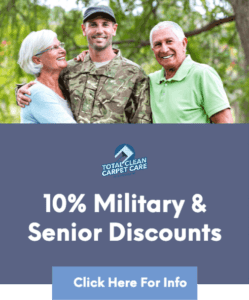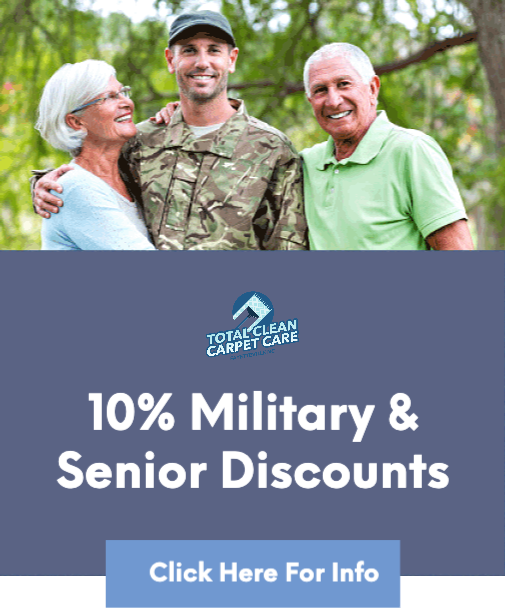 Air Duct Cleaning Can Eliminate Dust Mites
Clean AC Ducts May Prevent Respiratory Problems
Our Affordable Duct Cleaning Will Cost Less Than You Think
Regularly Scheduled Dryer Vent Cleaning Can Prevent Fire
Many people don't realize that they should have air duct cleaning scheduled on a regular basis. The accumulation of dust mites, pollen and dirt is a more serious problem than they realize. It can effect those that are susceptible to respiratory problems, allergies and more. Total Clean Carpet Care's professional technicians can clean your air vents quickly and affordably and make your home a healthier place to live.
We also clean dryer vents. The build up of lint in your vents can be a fire hazard. A professional vent cleaning on a regular basis will not only reduce this hazard but it can make your clothes dryer work much better. A lint build up often cases a longer drying cycle due to lack of circulation. Live better and safer with regular dry vent cleaning.

At Total Clean Carpet Care, we always try to serve our clients right the first time, saving you extra time, money and frustration. We specialize in carpet cleaning service, pet odor & stain removal and stripping/waxing tile. We utilize only the best cleaning products. We are an owner-operated company and have over 16 years of experience in the carpet cleaning business.ervice Area